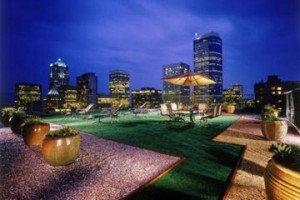 Boy, I don't get usually get excited when I'm driving around Seattle and apartments show up that I haven't really noticed before.
But, this time, I actually nearly got in an accident when I saw these Seattle Apartments: Apartments at One Thousand 8th Avenue . . .
This place is right in downtown Seattle and probably has 12 restaurants and coffee shops within half a mile. I love Seattle and apartments are my job, so you'd think I would have come across these babies sooner. You've got to take a look. If the picture I've got here isn't enough, check out the information below:
One Thousand 8th Avenue
In the heart of Seattle, One Thousand Eighth Avenue Apartments is surrounded by an entrepreneurial, spirited city. With its incredible metropolitan views and front door access to everything, One Thousand Eighth Avenue Apartments makes the perfect city home. Dine at fabulous restaurants; shop at an endless variety of national and local stores; watch romantic sunsets over the skyline; immerse yourself in a good book at the Seattle Public Library; catch a late night movie at the theater, or dive into something different at the Washington State Convention & Trade Center.
About
Studios, 1-2 Bedroom Apartments
$950-$1650
Address
1000 8th Avenue
Seattle, Washington, 98104
Contact
(206)682-2288
onethousandeighth@amcllc.net
Hours
Monday-Saturday: 9-6
Seriously, give these people a call to schedule a visit . . . you can reach my contact there at 877-676-1301.