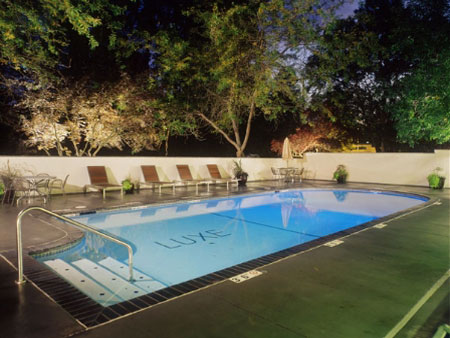 There's really no point in searching for Seattle apartments that aren't near good restaurants; because, why would anyone only want to live near a Burger King or McDonald's or whatever? The reality is that we all love good restaurants and we eat in restaurants all the time.
I've got news for you — if your apartment is right next door to a Denny's, that's where you'll spend your time and money; if, however, your apartment is near a nice café with your perfect breakfast, you'll be so much happier than if you ate at Denny's every day.
So, I've prepared a list of two Seattle apartments that are surrounded by great restaurants. Live here and be happy:
The Luxe at Meridian – 10306 Meridian Avenue North, Seattle – $755 – 1,800
In addition to beautiful granite countertops and an included Internet, cable, and phone package, residents of The Luxe at Meridian apartments have easy access to these great restaurants:
Twins Garden Asian Restaurant – standard Americanized Chinese food, but very good
Saffron Bar & Grill – delicious Indian food, well-priced, spicy means spicy
Lucy Ethiopian Restaurant & Lounge – near a movie theater, so you can bring a date, the veggie combo is the best dish here
Indo Café – If you've never tried Indonesian food before, now is the time to start — make sure to try the Durian ice cream
The Galleria – 10500 Meridian Avenue North, Seattle – $799 – 1,799
A quick stroll from both Northgate Mall and beautiful nature trails, these Seattle apartments have it all, including the following delicious restaurants:
Tropicos Breeze – if you had an abuelita, this is exactly what it would be like to eat at her house
Manna Deli & Teriyaki – you could live a short, happy life eating nothing but the tempura prawns
Café Nordstrom – yes it's in a mall and yes it's associated with the department store, but it's yummy, so there
Jewel Box Café – delicious relaxation and even better crepes. This place will be the boss of you
Sometimes people give me a hard time for my belief that you should only consider Seattle apartments if they're right next door to excellent restaurants, but then I take those people to lunch at the restaurants I love and they seem to forget that they thought I was an idiot, only an hour earlier. Happy apartment hunting!
How about you? Any luck finding Seattle apartments? Comment below.
***If you'd like some help finding an apartment in Seattle, I've got a whole staff of people standing by to help you for free. Call one of our apartment experts at 877-676-1767.
Or, click here: https://www.aptsseattle.com/discover-seattle-apartments