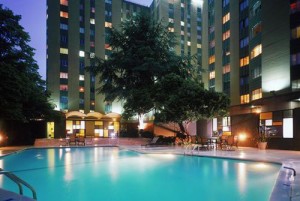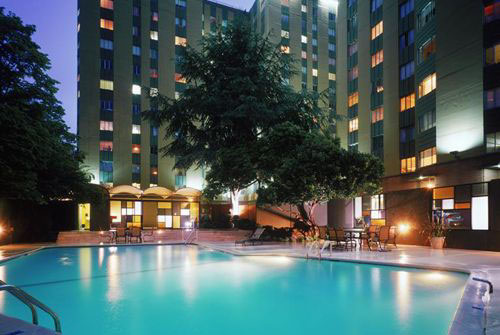 If you're moving to the area and you'd like to find a downtown rental, Seattle has some fantastic options. My two favorite complexes in the area are One Thousand 8th Avenue, in the First Hill neighborhood, and Beacon View, which sits on top of Beacon Hill. Each of these apartments has spectacular view; is upscale with beautiful facilities; allows pets; and is a walker's paradise — with everything imaginable within just a few blocks.
One Thousand 8th Avenue – 1000 8th Avenue, Seattle, $750 – 1,540
In the heart of Seattle, these apartments have incredible metropolitan views and front door access to everything. Dine at fabulous restaurants; shop at an endless variety of national and local stores; watch romantic sunsets over the skyline; immerse yourself in a good book at the Seattle Public Library; catch a late night movie at the theater, or dive into something different at the Washington State Convention & Trade Center.
Pet Regulations: Pets upon approval. Details: Dogs and Cats. 2 pets allowed per apartment with a joint weight of 60 pounds. Breed restrictions apply.
Best part of living here: Ye Olde Curiosity Shop – a quirky place with tons of curiosities, knickknacks, and other oddball items. If you need a shrunken head or Mexican jumping beans, this is the place.
Beacon View – 1701 12th Avenue South, Seattle, $815 – 1389
These apartments may be the answer for all your downtown needs. The complex is minutes away from everywhere you want to go:
Three miles from downtown Seattle
Grocery stores are blocks away
Bus lines run right past the front gates
Three blocks from Amazon.com
Three blocks from beautiful community parks
Beautiful community garden a few blocks away that donates vegetables every year for hungry families
Amazing family-owned restaurants around every corner
This rental also features:
Remodeling everything from the decks and gardens to the floors and lighting
Beautiful views, even from the parking lot
Friendly office staff
Limited availability
Pet Policy: Cats and small dogs allowed.
Best part of living here: Emerald City Trapeze Arts – If you've always dreamed of becoming a trapeze artist and running away to join the circus, you've found the perfect training ground. If you don't want to go to that extreme, but love adrenaline rushes and want to try something new, you also qualify for a visit. Learn how to fly on a trapeze in probably the only place you'll find like it in your lifetime.
These two complexes are within a short distance of each other, so consider carving out some time this weekend to look at both rentals. Seattle wants you to move downtown, so hop to it.
How about you? Any luck finding apartments in Seattle? Comment below.
***If you'd like some help finding an apartment in Seattle, I've got a whole staff of people standing by to help you for free. Call one of our apartment experts at 877-676-1767.
Or, click here: https://www.aptsseattle.com/discover-seattle-apartments