Seattle is packed full of lush beautiful landscapes, perfect for spending the day outside. And while it may seem like you need to get out of the city to enjoy some green scenery while getting a bit of quiet nature. That's simply not the case. Seattle offers many amazing city parks, you don't want to miss out on. Whether you're looking for an evening picnic or swimming in a lake, we've got a list of the best parks Seattle has to offer.  
1) Green Lake Park
Centered around East Green Lake Beach in northern Seattle, there is a bit of something for everyone. With a 2.8-mile paved trail perfect for runners, bird-watchers, and bikers to see a stunning view of the lake. During the summer, there are ample water activities to choose from and plenty of grassy areas for picnicking while warming in the sun.
2) Volunteer Park
Over 40 sprawling acres of land on the northside of the Capitol Hill neighborhood, Volunteer Park is perfect for an evening picnic on a summer evening. The park is also home to Volunteer Park Conservatory and the Seattle Asian Art Museum. Be sure to leave time to see the Volunteer Park Water Tower.
3) Seward Park
Spanning over the entire Bailey Peninsula in Lake Washington, Seward Park is 300 acres of stunning forest. This is the perfect place to spend some quiet time with nature. There's a 2.4-mile path to explore with plenty of break-offs from the main path. And for those looking for a bit of water, there's plenty of shoreline to have some fun swimming and boating.
4) Gas Works Park
Situated directly across Lake Union from the downtown skyline, Gas Works Park has one of the best views of downtown. Though the true attraction to the park is the former gasification plant, where there are pieces of the industrial site still standing.
5) Discovery Park
With 534 acres to explore, Discovery Park is the largest city park in the city. With a space this large, there are so many things to do. Whether hiking along several trails spread throughout the landscapes or spending a relaxing afternoon on the beautiful sandy shoreline. If given the chance, take the time to explore the West Point Lighthouse.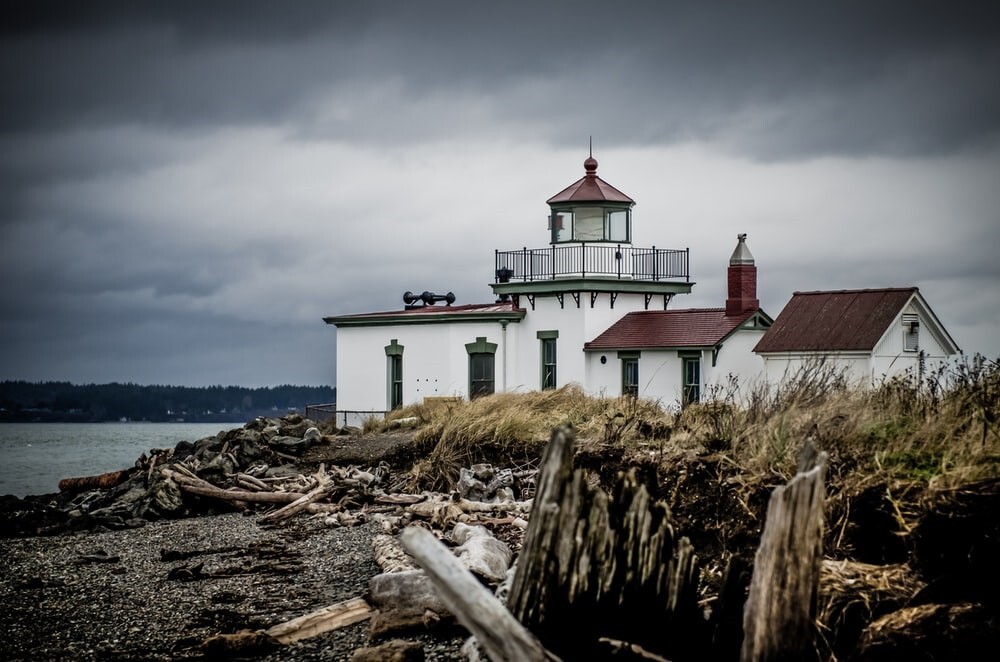 Did we mention your favorite park? Or do you think there's a better one that we've missed? Let us know in the comments.
If you are looking to move into your dream apartment, you'll want to head here to find exactly what you're looking for. And before you go, check out some interesting facts about the city that you might not already know.