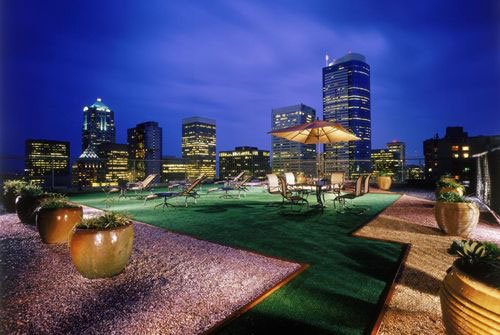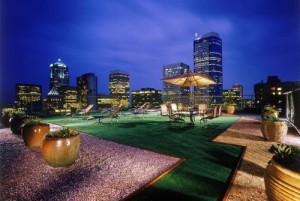 If you're looking for apartments, Seattle has some fantastic neighborhoods. Unlike many metro areas, some of the best places you can rent are right downtown. I've highlighted two of my favorite areas for you here:
First Hill – population: 8,327, average apartment rent: $906
A wonderful neighborhood, rich with Seattle's history, this neighborhood is home to St. James Cathedral, one of the most beautiful cathedrals in the United States. There is so much local flavor in First Hill, it's hard to know where to begin, but you should start by signing up for the annual Big Climb event at the Columbia Center, benefiting The Leukemia and Lymphoma Society. The event sends crazy people (the registrants) up 69 flights of stairs in the name of a charity fundraiser and gives them a T-shirt and numb legs for participating.
This Seattle neighborhood is also home to several theaters, gardens, and churches. The area is full of classic homes, but if you're looking for upscale apartments consider One Thousand 8th Avenue, a beautiful complex at 1000 8th Avenue featuring luxury apartments ranging from $750 – 1,540.
You'll also find no end to great restaurants in First Hill, including: Piroshki on Madison (the best Russian food in the city), Primo (superb pizza), and Arosa Café (perfect when you must have a crêpe).
North Beacon Hill – population: 11,921, average apartment rent: $848
Home to the headquarters of Amazon.com, Beacon Hill is also where you'll find MacPherson's Fruit & Produce (the best produce stand for 100 miles). Renting an apartment in this part of Seattle is wonderful because you have full views of everything from the mountains to the water to downtown. You can sit in your apartment and watch the ferries run or see a beautiful sunset over Puget Sound.
The area is well-known for its little restaurants including The Station, a coffee shop with delicious desserts; Delite Bakery, which is a must if you have a sweet tooth; El Quetzal, a near-perfect Mexican restaurant that makes you feel like an abuelita loves you; and Marination Mobile, a mobile Korean restaurant that outshines most sit-down restaurants.
I you need a wonderful apartment in North Beacon Hill, take a look at Beacon View, at 1701 12 Avenue South, even from the parking lot, you'll have amazing views — imagine if you get an apartment on the 3rd floor. Rent prices for these Seattle apartments range between $815 – 1,389.
Living in downtown Seattle is a walker's paradise. From your apartment you've got access to pretty much everything. Most people never need to leave an 8-block area surrounding their home.
How about you? Any luck finding Seattle apartments? Comment below.
***If you'd like some help finding an apartment in Seattle, I've got a whole staff of people standing by to help you for free. Call one of our apartment experts at 877-676-1767.
Or, click here: https://www.aptsseattle.com/discover-seattle-apartments