Seattle is filled with so many great things to do. No matter what season it is, there is something that you can do. This can get a bit overwhelming when you don't know how to narrow it down to a weekend activity, and even more daunting when you're on a budget. Well, we're here to help. We've compiled a list of ten things to do in Seattle that are free of charge to help you decide what you'd like to do this weekend. Remember to check weather conditions and if places are open before heading on out.
1) Pike Place Market
It can feel like a bit of a no brainer that Pike Place Market makes it to the list. Of course, everyone has gone to the market at least once. And there's a reason for it. With the amazing food and the great farmer's market, it's easy to see why it's a fan favorite. While it's free to get in, be sure to bring some money for some great treats.
Head on over to their website to find more information about Pike Place Market.
2) Gas Works Park
If you're looking to have a Sunday afternoon picnic and maybe fly a kite, with a stunning view of the city, then Gas Works Park is the place for you. This unique park used to be a former gasification plant, but now is a great place for playing at the large play barn.
Check out their website for more information about Gas Works Park.
3) Beach Bonfire
A perfect way to spend a summer evening is heading over to Alki Beach or Golden Gardens Park for a night of s'mores and relaxation on the beach. The fire pits are first-come-first-serve, so be sure to plan ahead to make sure you get a spot. Make sure to only use the designated fire pits.
Before you head out for your evening around a campfire, check out the regulations here.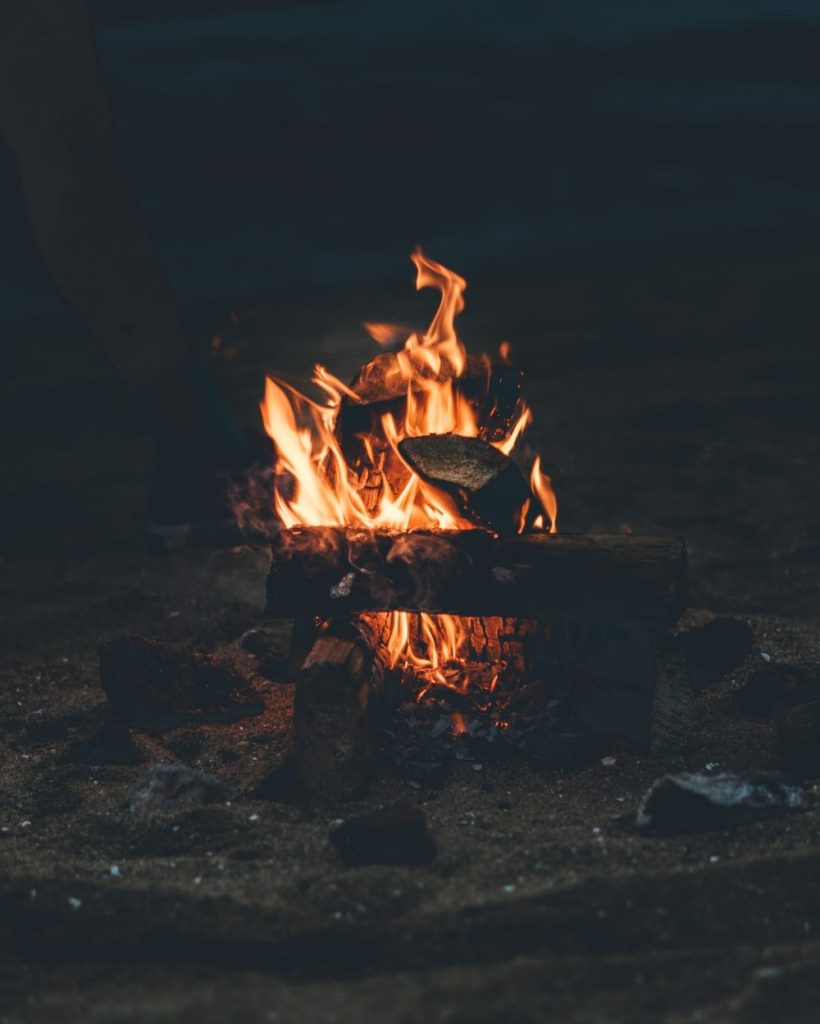 4) Olympic Sculpture Park
This nine-acre park situated on the waterfront is Seattle's largest downtown green space. Olympic Sculpture Park is filled with monumental artwork you'll want to see for yourself. Be sure to use the new Look & Make Park Packs to guide you through your experience in the park.
And while you're out, consider heading over to Pier 66 for some stunning views of the city.
To find more information and a map of Olympic Sculpture Park, head over to their website.
5) North Cascades National Park
While this is technically a few hours outside of Seattle, it is worth the trip. There is so much to see it's hard to narrow it down to one weekend worth of activities. Go on a hike where you can enjoy the peace while seeing the stunning beauty of the park. Or if boating and fishing are more what you're interested in, you can find it here too.
To plan your next visit to the North Cascades National Park, check out their website.
6) The Ballard Locks
Built over a hundred years ago, the Locks and Ship Canal were made as a commercial navigation route to develop Seattle. And while it doesn't sound like much fun, you want to check it out. Watching all the boats go through the locks, which raises and lowers them to pass, is worth your time. If you head out from June through September you can see the salmon migrate too.
Learn more about Ballard Locks on their website.
7) Seattle Public Library
There are many free activities that the library puts on throughout the year that are absolutely great. Be sure to head over to the downtown location to check out some great reads. But while you're there, take a look around. Curl up with a good book, or enjoy some of the stunning architecture. It's a view you don't want to miss.
Head on over to Seattle Public Library's website for more information.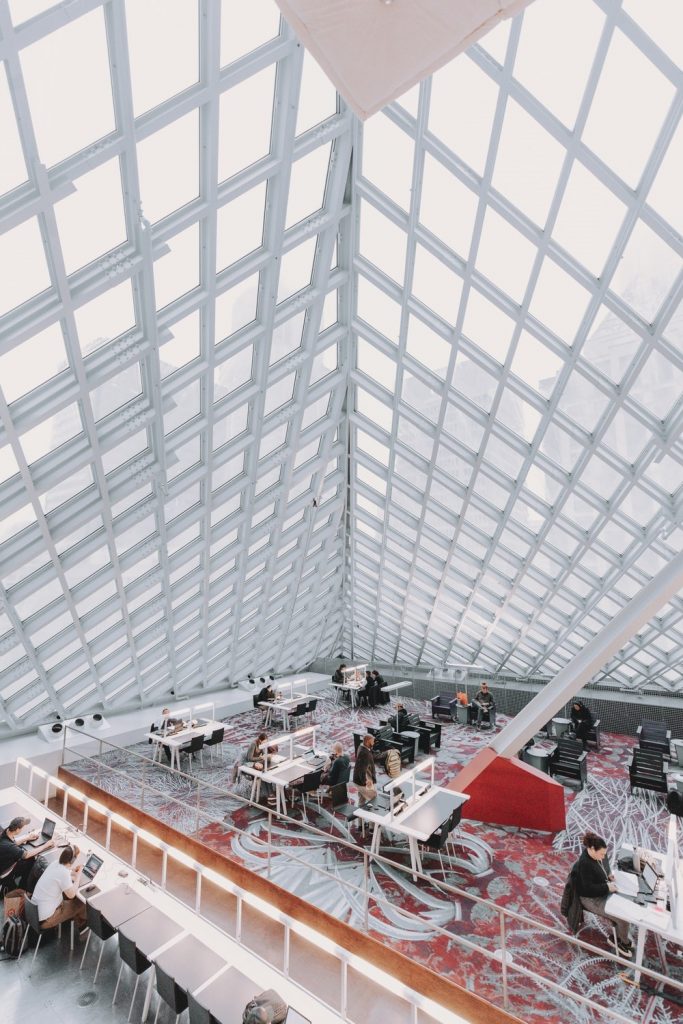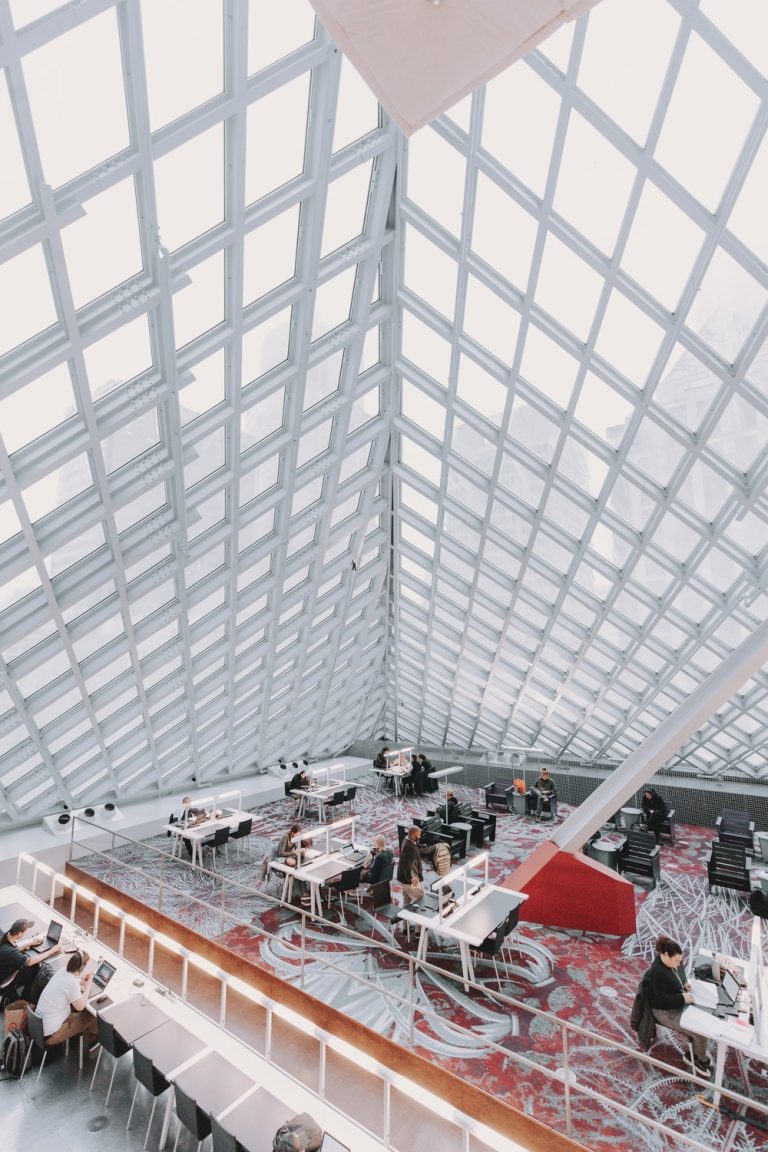 8) Green Lake
It's easy to see why Green Lake is one of Seattle's favorite parks. With the water and green space in the middle of the city, it's the best place to relax. Take a leisurely stroll along the 2.8-mile path around the lake after work. Or pack a picnic lunch and spend the day at the water on a beautiful Saturday.
Check out Seattle's website for more information about Green Lake Park.
9) Kerry Park
If you're looking for the best view of the city, then look no further than Kerry Park. With the views of the Space Needle and downtown, it's a great place for photographers to get the perfect shot of the city. Come at sunset when the lights of the city are starting to show. Then, stay a while to see the brightly lit ferries.
For more information about Kerry Park, check out their website.
10) Discovery Park
Discovery Park is the largest city park in Seattle, coming in at 534 acres of stunning beauty. The secluded park situated on Magnolia Bluff has many dramatic sites for you to discover. From the two miles of protected tidal beaches to the sea cliffs, and forest groves. Spend the day away from the stress of the city, while enjoying the beauty of this amazing park. Be sure to check out the trail to the lighthouse.
For more information about Discovery Park, head on over to their website.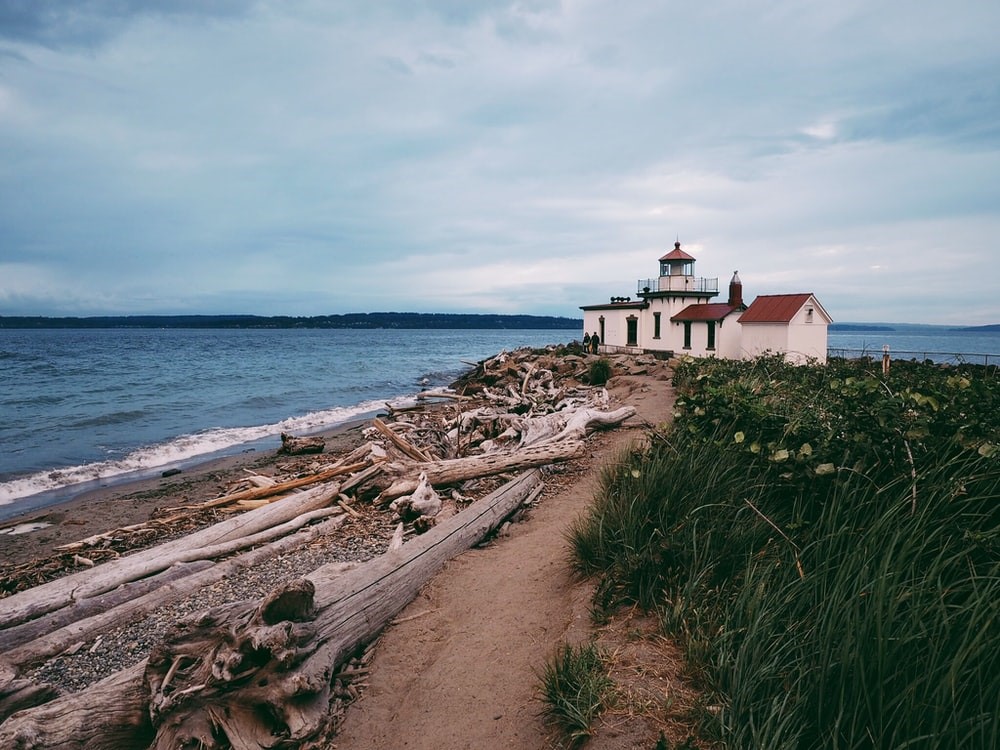 We may have only listed a handful of our favorite free places to visit in Seattle. But this is by no means a full list. There are far too many great attractions to possibly name them all. What are some of your favorite things to do around the amazing city that are free? Head on down to the comments and let us know.
If you're convinced Seattle is the best place for you, or if you're looking for a new place to live, find your next dream apartment here. While on your search for the best apartments, be sure to check out our post on some of the reasons you should live in Seattle.