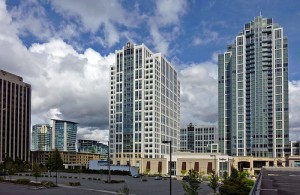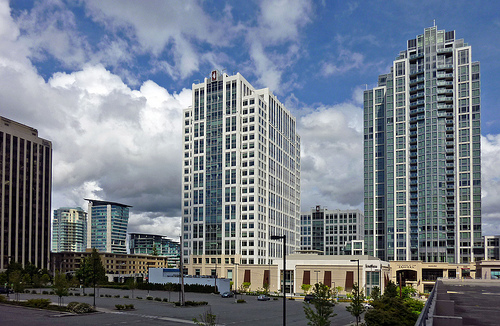 Living right in the hub of the city is a thrill, but sometimes, it's just too exciting to live in Seattle. Rent an apartment in an outlying city and you may find that you really appreciate living in a smaller place with more of a sense of community. Here are three major cities that make up a large part of the Seattle metro area:
Tacoma, WA – population: 199,637; average apartment rent: $866; distance: 35 miles
Situated right between Seattle to the north and Olympia, the State capital, to the south, Tacoma is the third largest city in Washington and has over 50 parks and open spaces.
In spite of its long-standing rough, gritty image, this city's downtown district has undergone revitalization over the last 20 years and has been well upgraded. The Museum of Glass is here and offers glass-blowing demonstrations for visitors.
Featuring many cultural attractions, and a local farmers' market, this city has a surprisingly strong sense of unity for how large it is. Nicknamed "The City of Destiny," Tacoma invites you to join your destiny with its own.
Bellevue, WA – population: 126,626; average apartment rent: $1,264; distance: 10 miles
In French, Bellevue means "beautiful view," which is reflective of the city's apt name — residents feel peace and comfort from the natural beauties surrounding them here.
Recently ranked as the 4th best place to live in America, Bellevue hosts many recurring events, has beautiful weather, and only receives 36 inches of rain each year.
Bellevue is the nearest of these cities to downtown Seattle, but even though it is only 10 miles away, the commute can easily take 30 minutes.
Everett, WA – population: 103,019; average apartment rent: $912; distance: 30 miles
The climate in Everett is divine, with average high temperatures ranging between 45 – 74 degrees and average lows between 34 – 54 degrees. The scenery here is spectacular and the city is covered in parks, gardens, waterfront, and other lovely places.
Artistic culture isn't as pronounced here as in some of the other cities on this list, but there is a beautiful library, a performing arts center, and a delightful children's museum.
If you're moving outside of Seattle, rent an apartment in one of the three cities listed above. They each have personality of their own, though, so you'll want to block out some time to get to know them and make sure you and the city will be good for each other. Happy hunting!
How about you? Any luck finding apartments near Seattle? Comment below.
***If you'd like some help finding an apartment in Seattle, I've got a whole staff of people standing by to help you for free. Call one of our apartment experts at 877-676-1767.
Or, click here: https://www.aptsseattle.com/discover-seattle-apartments
[Image credit: paytonc]