Bellevue apartments can really offer top amenities. Kendall Ridge apartments go the extra mile and offer preferred employer programs to help you save money.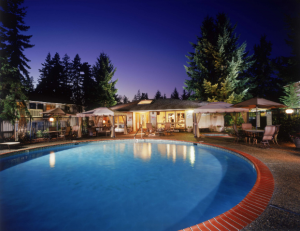 And, they allow pets up to 25lbs with breed restrictions.
Unit sizes range from approximately 450 – 900 sq. feet and rents are an easy $775 – $1,217. Nice!
These Bellevue apartments have pretty much every convenience and comfort you could ask for and the location is incredible. Within easy walking distance of under 1 mile you've got:
Restaurants
Coffee
Groceries
Shopping
Schools
Parks
Books
Bars
Entertainment
Banking
More . . .
Like Trader Joe's? It's only 0.2 miles away. Need pizza? That's even closer.
These Bellevue apartments are newly renovated and have great closets.
Tour these quick before the prices go up!